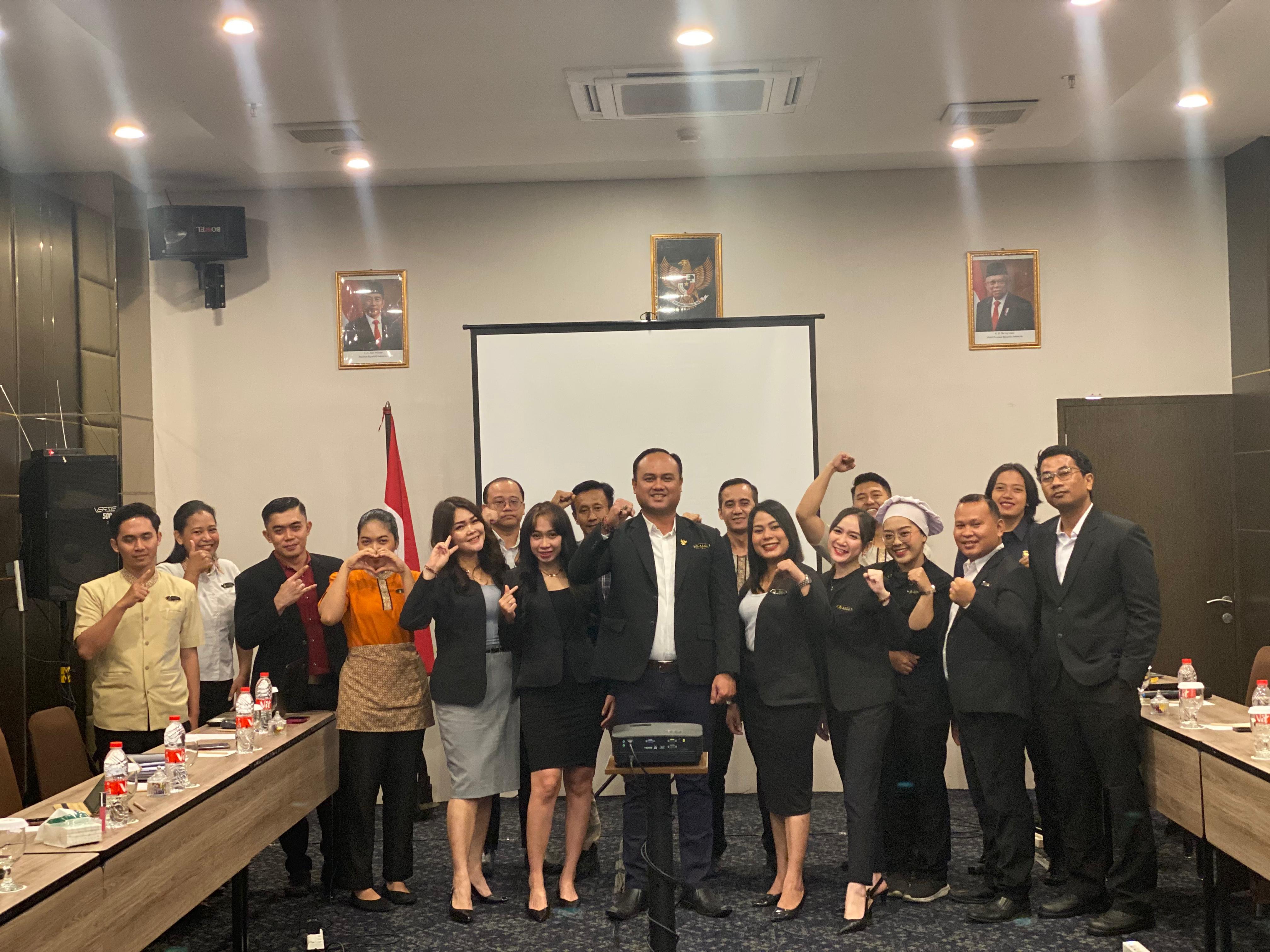 Senin, 13 November 2023
Kembali lagi Azana Asia Hotel Cilacap melaksanakan kegiatan monthly activity bulan November yaitu "Best Employee of The Month". Best Employee of the Month ( November ) ini mengusung tema yang berbeda dengan bulan sebelumnya yaitu :
1. Manakah yang lebih penting, Skill atau Attitude ?
2. Apa saja Kontribusi anda selama bekerja di Azana Asia Hotel Cilacap
3. Bagaimana menjaga hubungan baik dengan sesama karyawan.
4. Apa yang membuatmu bertahan " Comfort zone " atau "Challenge Zone "
Dengan tema yang berbeda sebelumnya membuat para kandidat BEOTM merasa dirinya tertantang untuk memperdalam tema yang mereka dapat.
Adapun efek dari kegiatan BEOTM yang dilakukan rutin ini yaitu kandidat yang sudah menyandang juara satu "Best Employee" lebih menjaga attitude, grooming, kedisiplinan, tanggungjawabnya selama bekerja.
Nantikan pemenang best employe November unit Azana Asia Hotel Cilacap saat GSM nanti ya Sobat Azana.............